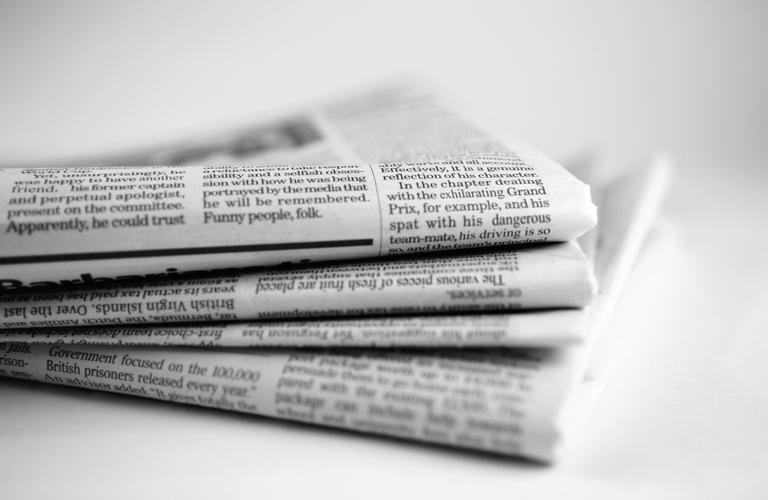 News Release: 4-H Canada Welcomes Two Newly Elected Trustees to the Canadian 4-H Foundation
4-H Canada Welcomes Two Newly Elected Trustees to the Canadian 4-H Foundation
Ottawa, ON, August 1, 2023 – 4-H Canada is pleased to announce the election of two new trustees to the to the Canadian 4-H Foundation's Board of Trustees. The election was confirmed at the Canadian 4-H Foundation AGM, which took place on July 11, in Calgary, AB.
The newly elected trustees are:
Ashwin Ramesh, Trustee, Canadian 4-H Foundation
As part of McDonald's Canada Impact Leadership, Ashwin Ramesh leads the Sustainability & Impact Strategy team. His oversight includes strategies and cross functional programs relating to food and planet impacts – climate action, nature-based solutions, restaurant sustainability, packaging, circularity and agriculture. He is looking forward to contributing to the Canadian 4-H Foundation as a trustee.
Nicole McAuley, Trustee, Canadian 4-H Foundation
Nicole brings with her 15 years of experience in the communications field leading numerous teams of expert professionals to deliver excellence in internal and external communications, government relations, and public affairs to support and strengthen organizations' images and brands. Nicole has worked with corporations including BASF, Canadian Centre for Food Integrity, Hatch, and Vale. Nicole looks forward to bringing her expertise to the Canadian 4-H Foundation as a trustee.
Ashwin and Nicole bring a wealth of expertise, commitment, and a shared vision for fostering the growth and development of Canadian youth through the 4-H program.
"We are delighted to welcome Ashwin and Nicole to the Canadian 4-H Foundation's Board of Trustees," said Shannon Benner, CEO of 4-H Canada. "Their diverse backgrounds and experiences align perfectly with 4-H Canada's mission of empowering young leaders with the skills and knowledge they need to thrive in a changing world. With their support, we are confident that 4-H Canada will continue to make a significant impact on the lives of youth, their families, and communities across the country."
The Canadian 4-H Foundation was established in 1969 and is a federally incorporated not-for-profit organization, and is made up of knowledgeable, experienced and responsible individuals who are committed to maintaining the longevity and sustainability of 4-H Canada. By overseeing and managing 4-H Canada's endowment funds in a responsible, ethical and intelligent manner, the Canadian 4-H Foundation helps make it possible for 4-H Canada to create and maintain leading-edge national programs and events.
- 30 -
About 4-H Canada
For over 100 years, 4-H Canada has been one of the most highly respected positive youth development organizations in Canada. 4-H in Canada has over 17,000 members and more than 6,500 volunteer leaders. Our goal is to help young Canadians "Learn To Do By Doing" in a safe, inclusive and fun environment. We believe in nurturing responsible, caring and contributing youth leaders who are committed to positively impacting their communities across Canada and around the world. To learn more about 4-H Canada, please visit 4-h-canada.ca and follow our Facebook, Twitter and Instagram pages.
For more information, media may contact:
Amy Felton
Communication Manager
afelton@4-h-canada.ca
613-316-5422