Science Fair Q&A Panel
About This Webinar
What will the time commitment look like? What kind of project is expected? What kind of resources are available to throughout this process? These are all questions you can ask our panel of program experts and past 4-H Canada Science Fair participants! Hear directly from those who've gone through the process themselves and get a better understanding of what you can expect from this incredible program.

Whether you're a 4-H'er, a leader, a parent, or a provincial staff member just wanting to learn more, this is your opportunity to get your questions answered ahead of next year's program! Submit your questions via the Google Form link below and the recorded panel will be uploaded to our YouTube Channel for you to refer to along your journey!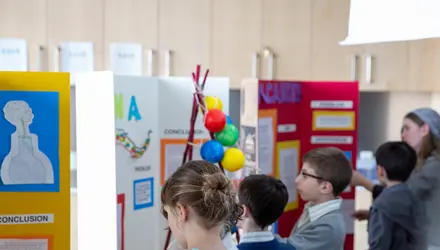 Mac Dykeman
Mac first participated in the 4-H Canada Science Fair back in 2018 and since then, has further developed her project and successfully secured a patent! She attended the 2023 4-H Canada Science Fair with her project: "An Innovative Approach to Ammonia Control in Poultry Operations" and took home numerous awards. Mac is a strong advocate of the 4-H Canada Science Fair and is excited to be joining this panel to share her knowledge and experience.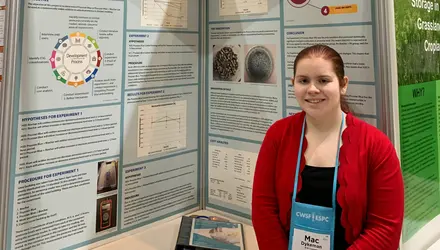 Olivia Taylor
Olivia is 18 years old and currently attending Memorial University of Newfoundland. She was born and raised in a small fishing town on the East Coast of NL called Petty Harbour - Maddox Cove. Olivia joined 4-H around the age of 9 and has had many opportunities through the program, a major one being the Alliscience fair. She entered the 4-H Canada Science Fair with a project she did for school that explored if an Apple Watch had an affect on your swimming speed. Olivia was selected as a finalist, and travelled to Saskatchewan at the age of 14 to compete Nationally. She had an unforgettable experience there and this past March she travelled to Olds, Alberta with her younger sister to compete once again. They did a partner project where they tested if a loofah sponge could be a sustainable water filter and received the Award for Innovation.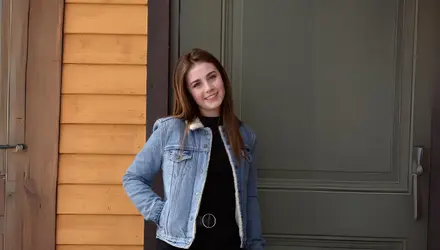 Amanda Hardman
Amanda participated in the 2017, 2018, and 2020 4-H Canada Science Fair. In 2018 and 2020, she was selected as a member of the 4-H Canada Team for the Canada-Wide Science Fair. Her participation in the science fair sparked her interest in sustainable agriculture, leading her to pursue a BSc in Agriculture at the University of Alberta.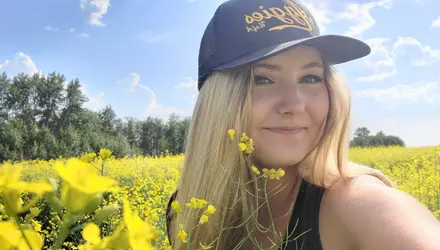 Gene Piasta
Gene Piasta is passionate about the development of 4-H youth in Canada. Throughout his years of volunteering with 4-H he has seen his own family's growth and witnessed the development of youth across Canada through programs offered by 4-H. Gene has actively been involved with 4-H at the club, area, provincial and national level. Programs like Club to Club exchanges, York-Benimaru Foundation Japan Homestay Program, 4-H Canada Science Fair, and Agri Career Quest provide opportunities for youth to gain confidence, communication skills and leadership acumen while exploring the world and what it has to offer.
Gene grew up on a mixed farm near Dauphin, Manitoba, and achieved post secondary education in Winnipeg. Gene lives south of Winnipeg with his wife and two daughters who are current members of the Future Leaders 4-H club at the University of Manitoba. Gene is a Civil Engineer with his Masters degree in Business Administration, professionally registered in Canada and the United States. He has over 30 years experience in delivering major capital infrastructure projects in Manitoba and California.