Leaders create leaders.
Leadership Summit is an exciting opportunity for 4-H volunteer leaders and professionals to showcase the communities they are building, share innovative program ideas, and hear from experts on emerging topics. It includes a mix of workshops, an expert keynote, knowledge sharing, networking, and fun!
4-H is all about the "Learn To Do By Doing" approach. The best way to create a 4-H club where youth feel valued, connected, and supported is to experience these things when you attend Leadership Summit!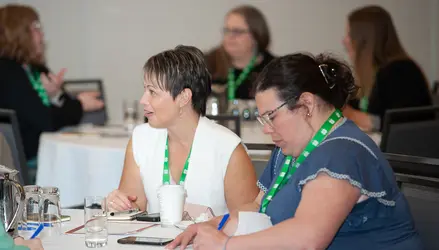 Date: April 12-14 2024

Location: Vancouver Marriott Pinnacle Downtown - Vancouver, BC
Open to: 4-H leaders and provincial supervisors
Theme: Rooted in Purpose
How To Attend
Step 1: Reach out to your provincial office to express your interest in attending. They will vet that you are a 4-H leader in good standing and meet the requirements for attendance.

Step 2: Your provincial office will send you a registration link if you've been selected! Each province, with the exception of British Columbia, is allotted space for 10 delegates. Be sure to fill out the required forms before November 17 to receive Early Bird pricing!
Step 3: You're all set! Stay tuned for further communications regarding event details.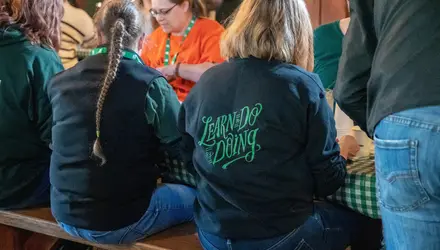 Leadership Summit
About the Program
The goal at the end of Leadership Summit is that participants feel:
Valued, as we celebrate volunteer achievements;
Connected, as we share successes and challenges and you expand your network within the 4-H movement;
Supported, as we share new resources and bring in experts to engage you in thinking about new approaches and best practices in positive youth development; and
Equipped with new tools, skills, and ideas to take back to your club and share with your youth members.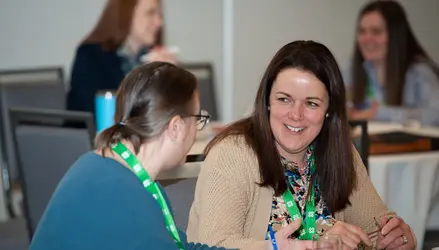 What's included in the registration fee?
New this year is the option for delegates to choose registration with travel or registration without travel. Delegates choosing the without travel option will be responsible for their own travel arrangements to arrive at the Leadership Summit venue by 4:00 p.m. PT Friday, April 12 and departing from the venue after 1:00 p.m. PT, Sunday April 14. Accommodation and meals during the summit will be included for both registration options.

Once again Leadership Summit 2024 will include an optional "Pre-Summit" focused on new leader fundamentals. Delegates attending the Pre-Summit will be able to complete their Youth Safety training, and build knowledge in the areas of Positive Youth Development (PYD), the Leadership Development Pillars, youth-adult partnerships, and more.
Delegates attending the Pre-Summit will receive additional resources to support in their new roles as club leaders. Pre-Summit registration can be added to any registration option for $125 and takes place Friday, April 12 from 8:00 a.m. - 4:00 p.m PT. Pre-summit delegates should plan to arrive in the late afternoon/evening of Thursday April 11.
*Registration must be completed and submitted by November 17
Registration - No Travel - $550
Registration - With Travel - $850
*Pre-summit Registration - $125
Registration After November 17
Registration - No Travel - $700
Registration - With Travel $1000
*Pre-summit - $125