Across Canada, 4-H'ers are constantly developing and refining their skills in areas related to Community Engagement & Communications, Science & Technology, Environment & Healthy Living and Sustainable Agriculture & Food Security – but what about our volunteer leaders?
The Leaders Learn webinar series is a training resource for volunteer leaders and senior 4-H'ers to build upon their 4-H foundational knowledge, continue to develop the necessary skills, and gain the confidence to help them better support, mentor and empower today's youth. 4-H is all about a shared commitment to lifelong learning, and we know that our volunteer leaders are leading by example!

How to Build Trust and Connection Online
Do you feel disconnected from others when communicating online? Is it taking longer to build a connection with the people you interact with? You aren't alone. In this webinar with Leah Coss, you'll learn how a few simple changes in your online communication habits will promote incredible results from your club, peers, and team.
This workshop will cover the reality of "Zoom fatigue," help you build trust faster and more authentically, and increase your confidence to feel more connected when interacting with others online.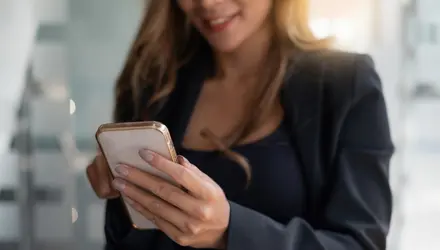 Diet Culture and Cultivating Body Inclusion With Our Youth
In Canada, 25% of youth ages 12-24 presenting across both clinical and non-clinical settings report disordered eating symptoms. When combined with the far-reaching implications of the COVID-19 pandemic on mental health, the National Eating Disorder Information Centre (NEDIC) isn't surprised at the spike in demand for their national toll-free helpline and online chat services. How can we help young people who might be struggling?
Join the NEDIC to learn about what diet culture is, how it can manifest in youth, and how to recognize the early signs of disordered eating. The session will prepare you to lead by example to respond compassionately to support youth in accessing the help they need around eating, exercise, and body image. We hope you'll come prepared to engage in out-loud activities, chat conversations, and an anonymous way to share your perspective as we recognize stigmas that exist.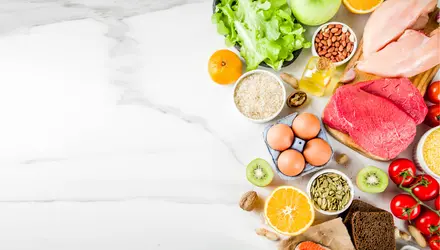 Lead Better - Using Physical Activity to Improve Mental Health and Social Connectivity
4-H Canada and ParticipACTION hosted a webinar in November 2020 on using physical activity to improve mental health and social connectivity.
The impacts of COVID-19 have reinforced the need for physical activity programming and the responsibility of organizations and their leaders to adapt to meet public health guidelines. 4-H leaders are the heart that keeps programs running. It is imperative that leaders 'put their mask on first' and be ready to take on new challenges. By adding some physical activity into your self-care routine, ParticipACTION can help you Lead, coach, friend, think and create better!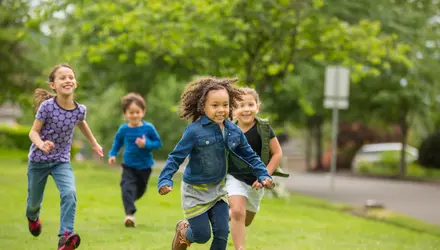 Mental Health Support from Kids Help Phone
We know that 1 in 4 Canadian youth are impacted by mental health issues, yet youth are deterred by the complexity of the health and social service systems in their provinces and have difficulty navigating programs and services.
In this webinar, Kids Help Phone shares data highlights about the top issues young people discuss with our counsellors every day; and the resources and services we have in place to support young people's mental health and well-being across Canada.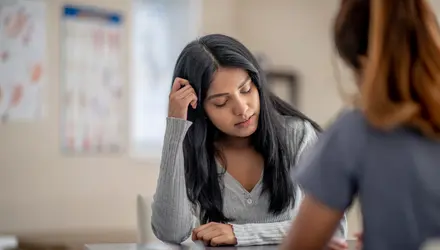 Canadian PYD Best Practices
Did you know that between the ages of 15 to 25 a person is at their lifetime peak for innovation? In a youth organization how can we promote this and support youth in their endeavors?
In this fascinating webinar with Ilona Daughtery, of the Youth and Innovation Project at the University of Waterloo, she shares ideas on how best to support youth to be engaged as lifelong change makers and active citizens. It's based in neuroscience and her extensive literature reviews.
Healthy Living Initiative: Mental Health Resources
During this webinar, you'll learn about the mental health resources available to leaders and members made available through the Healthy Living Initiative. You'll also learn how to best leverage these resources for your club, how to use activities to talk about mental health at club meetings, and how to check in with your members on how they may be feeling.
Resources in this focus area will allow youth and leaders to achieve a state of well-being where they can reach their potential and make positive contributions to their community. These resources are designed to equip leaders with the knowledge to help recognize youth in distress and provide access to support.
There are plenty more resources for you to discover! Check out our previous webinars!
Looking for more resources for volunteer leaders? 4-H LEARNS (Learn, Educate, Access Resources Network, Support), is a global resource-sharing tool for volunteer leaders around the world to share, access, and browse 4-H resources and materials.
Check Out  4-H LEARNS