4-H Canada awards are our way of saying "thank you" to community leaders who embody the mission of 4-H and make an impact on youth and the communities they serve.
Distinguished Alumni Award
The 4-H Canada Distinguished Alumni Award recognizes the outstanding leadership and contribution of 4-H alumni to our communities, country and world.
Volunteer Leader of the Year
4-H Canada's Volunteer Leader of the Year Award recognizes the volunteer leaders who truly are the lifeblood of the 4-H program! With their support and guidance, 4-H members are given outstanding experiences and skills to help them continue to be responsible, caring and contributing individuals, affecting positive change in the world around them.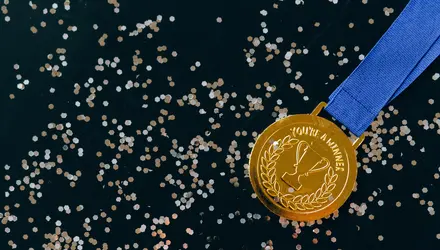 Honourary Membership
4-H Canada recognizes individuals who have rendered outstanding service to 4-H at one or more levels of the organization by naming them as Honourary Members of 4-H Canada. Honourary members are nominated by Members of 4-H Canada and selected by the 4-H Canada Board of Directors.