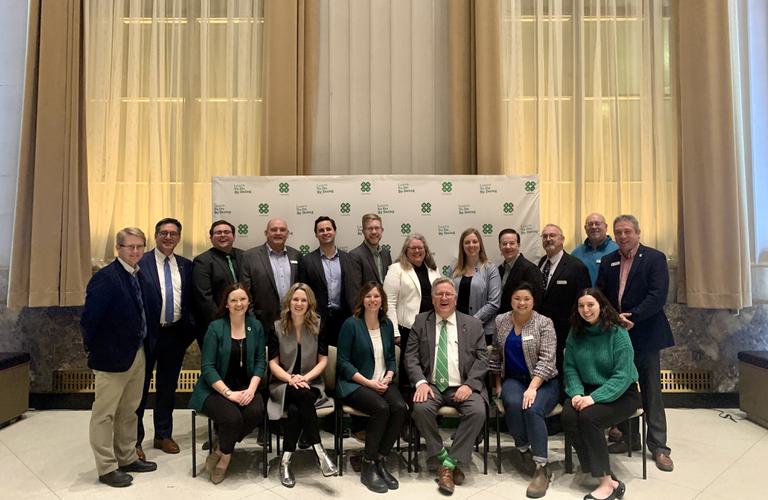 4-H Canada Governance
4-H Canada is governed by the Board of Directors, a national volunteer board that oversees and sets 4-H Canada's overarching strategic direction, and is accountable to its governing members.
4-H Canada Board of Directors
The board of directors is elected by 4-H Canada Governing Members who are dedicated to the strategic advancement of the 4-H movement.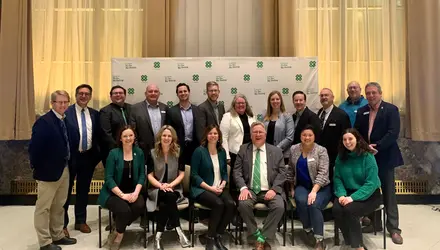 Governing Members – Individuals aged 18+ and organizations – directly support today's youth leaders by ensuring strong governance, relevant industry partnerships, and financial stability. This community of engaged community leaders select the 4-H Canada Board of directors, vote in the Annual General Meeting, and support the strategic direction of the 4-H movement.

Board Elections and Nominations
Every spring, the Board of Directors accepts nominations for open Director positions. Governing Members nominate and elect Directors to the board.
Process for Board nominations
Call for nominations begins: February 2023
Nominations and acceptance deadline: March 31, 2023, at 4 p.m. ET
Screening process: April 2023
Nominees confirmed as candidates: April X, 2023
Election: May 2023
Annual General Meeting: July 12, 2023
Governing Members must be considered in good standing (membership purchased and fully paid for) by March 31, 2023, to be eligible to vote in the election for the Board of Directors.
Canadian 4-H Foundation
The Canadian 4-H Foundation was established in 1969. This federally incorporated not-for-profit organization works to continue the mission of 4-H Canada. The Canadian 4-H Foundation is made up of experienced and knowledgeable individuals who are responsible for overseeing and managing 4-H Canada's endowment funds in a reliable, ethical, and intelligent manner.
The Foundation makes it possible for 4-H Canada to continue to create and maintain our national, leading-edge programs and events that help members Learn To Do By Doing.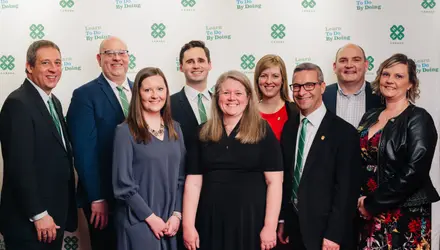 Youth Advisory Committee
The Youth Advisory Committee (YAC) is the national youth voice for 4-H Canada, comprised of outstanding 4-H youth members who want to continue to play a role and contribute to the growth of the 4-H movement.