Science Fair Mentorship
Connecting With a Mentor
A mentor is a teacher, leader, or advisor who works with you to support your science fair project and helps take it to the next level. They may have a science background, or they may just be supportive of your passion! Mentors may provide you with space to work (e.g., access to a science lab) or help you meet experts in the field of your project. It is your responsibility to come up with the project idea, conduct the experiment/design, the innovation/research, the study, write your report, and create your display.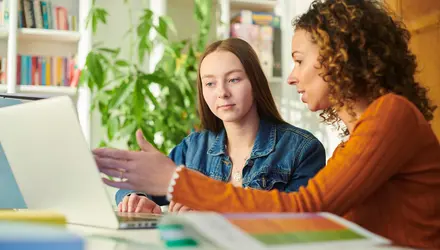 Science Fair Mentorship
Finding a Mentor
There are many places you can find a mentor. Ask someone you think would be able to support your project like your science teacher, your 4-H club leader, a parent, or even contact someone who works at a local university or company.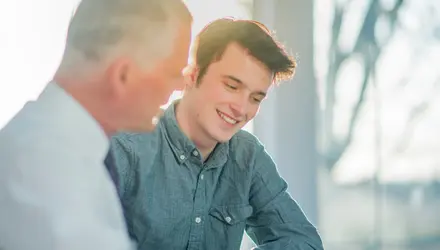 Share your topic and project design information, ask them to provide constructive feedback, and use these suggestions to improve your project. Connect with your mentor as much as you need to, but make sure you set up a schedule that works for you both.
When participating in a mentoring relationship, 4-H Canada asks that all mentors and members read and sign the code of conduct.
Mentor & Member Responsibilities
Treat your mentor/member with respect;
Commit sufficient time and effort to your mentorship.
Set clear expectations for each other;
Do not accept/offer any kind of payment for your mentoring relationship;
Maintain the confidentiality of the mentoring relationship;
Read, sign, and respect the mentor-member code of conduct, found in the Mentorship Package
Clearly communicate your goals and needs for your project to your mentor;
Communicate regularly and openly with your mentor;
Complete any tasks you have agreed to do with your mentor in a timely manner;
Hold all sensitive information provided through the mentorship in strict confidence;
Maintain a professional relationship with your mentor.
Thank You to Our Partners